Green Bay, the Fox Valley and Greater Wisconsin
replace existing sewer pipes in Wisconsin
Pipe bursting works by breaking up old sewer pipe and simultaneously installing sewer pipe in its place. We can run new water lines along with new sewer pipe at the same. Since the new pipes are plastic, we install tracer wire along with the new pipe so it can be detected above ground using a scanning device in the future to prevent service interruptions.
We start by digging a receiving pit, and installing a bursting head on the new pipe. The bursting head is then pulled through the existing pipe run using a hydraulic winch toward the receiving pit. This ensures that the new pipe follows the path of the pipe that is being replaced. Once your new pipe reaches the receiving pit, we connect the new pipe(s), restore service to your home or business, and then fill in the launching and receiving pits with ground and/or gravel.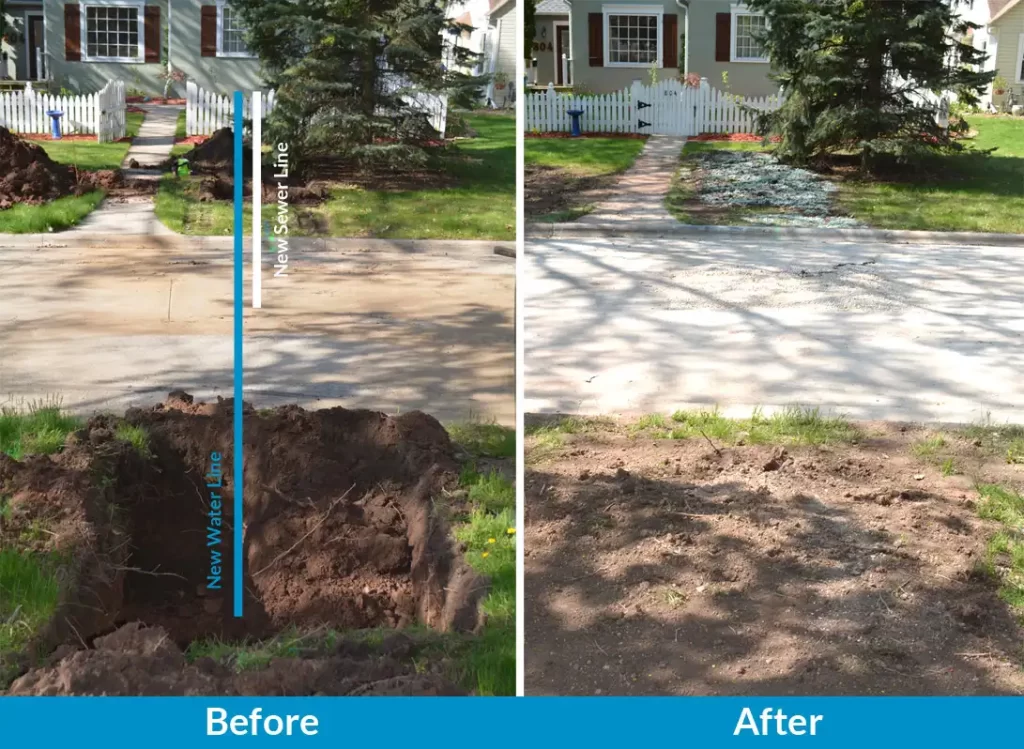 This trenchless pipe replacement method allows us to leave a much smaller footprint on the property, causing
less disruption
to soil, landscaping and pavement above the pipes. Best of all, we will be done installing your new pipe and will have you service back on in the
same business day.
Solutions for Sewer Pipe Replacement
Van Rite Plumbing specializes in pipe bursting services, providing efficient and reliable solutions for replacing existing sewer pipes. Whether it s for homeowners, municipalities, or businesses in Green Bay and greater Wisconsin, we are committed to delivering exceptional service. Learn how the service works through the video provided.
See how Van Rite Plumbing used pipe bursting to install new sewer and water lines in Allouez, WI.