Pipe Bursting Service in Green Bay
SEAMLESS PIPE REPLACEMENT
Upgrade Your Sewer Pipes In Green Bay
Experience the effectiveness of pipe bursting—a method that simultaneously breaks up old sewer pipes while installing new ones. Our expertise extends beyond sewer pipes, allowing us to run new water lines alongside. To ensure future convenience, we utilize plastic pipes equipped with tracer wire for easy detection above ground, preventing service disruptions.
Our process begins with a receiving pit and the installation of a bursting head on the new pipe. The hydraulic winch pulls the bursting head through the existing pipe, aligning the new pipe perfectly. Upon reaching the receiving pit, we connect the new pipes, restore service to your home or business, and carefully backfill both pits, leaving no trace. Trust Van Rite Plumbing for seamless pipe replacement in Green Bay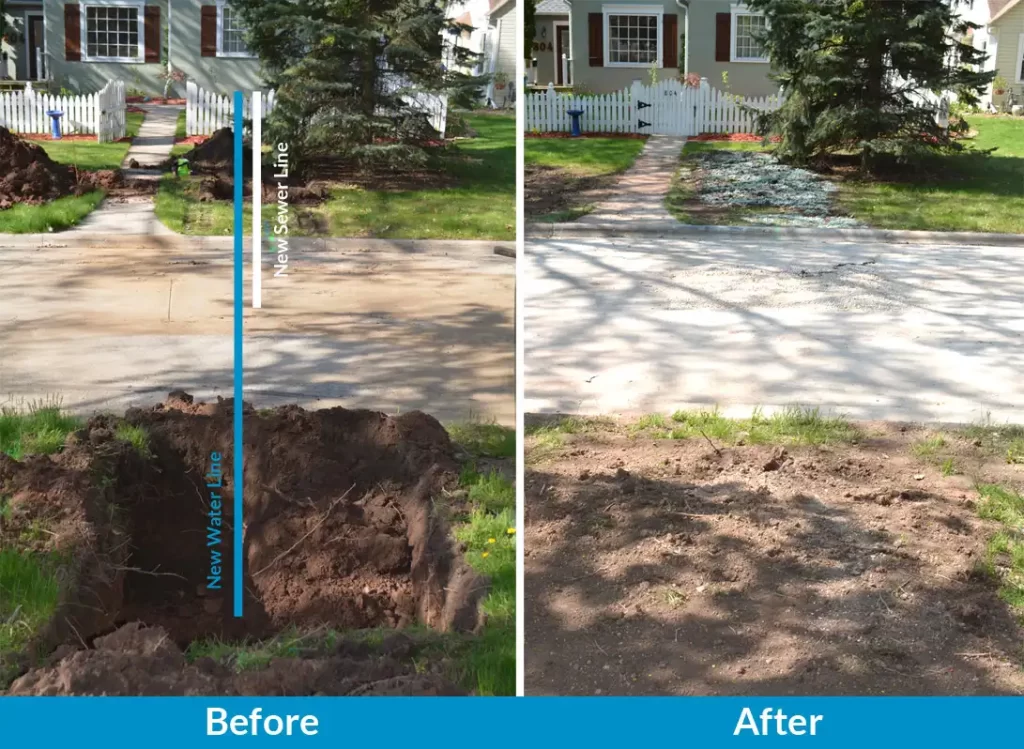 RAPID SERVICE, UNMATCHED TECHNIQUES
GREEN BAY'S TRENCHLESS EXPERTS
Our innovative trenchless pipe replacement method ensures minimal impact on your property, preserving the integrity of soil, landscaping, and pavement above the pipes. What's more, we pride ourselves on completing the installation of your new pipe and restoring your service within the same business day. Experience our swift and superior service in Green Bay today
SEWER PIPE REPLACEMENT EXPERTS
Experience the cutting-edge pipe bursting services of Van Rite Plumbing, tailored specifically for Green Bay. We specialize in efficient and reliable solutions to replace your existing sewer pipes. Whether you're a homeowner, municipality, or local business, our commitment to exceptional service remains unwavering. Watch our informative video to witness the groundbreaking process we bring to Green Bay.
Discover Van Rite Plumbing's exceptional pipe bursting skills in action in Green Bay. 
Take a look at our successful installation of new sewer and water lines in Allouez, WI.